This topic contains 4 replies, has 4 voices, and was last updated by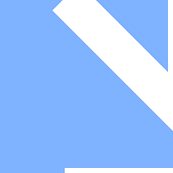 manoa"> silva 1 year, 2 months ago.
Topic

Hello

I tried several times to create a theme package, but in the end I get an error, so I decided to copy the default theme with all the necessary files, but there is no understanding how to do it the best way.

Please help me understand the customization of the front. My plan is this. Copy the theme by default, give it a new name, include the theme and make the necessary changes in it. Therefore, please give a general algorithm: What bundles need to be copied and pasted into the SRC directory, what commands to execute in the terminal so that later I can make the necessary changes. Is this possible or do I need to create the necessary files manually?

OroCommerce 3.1.3
I would appreciate the help

thank
with respect

Topic
Viewing 4 replies - 1 through 4 (of 4 total)
Viewing 4 replies - 1 through 4 (of 4 total)
The forum 'OroCommerce' is closed to new topics and replies.